The year 2020 signifies the finale to the building of a moderately prosperous society in all respects and the 13th Five-Year Plan. It is also the decisive year to achieve the first centennial goal and win the fight against poverty. – Zhang Qingsong (President, Agricultural Bank of China)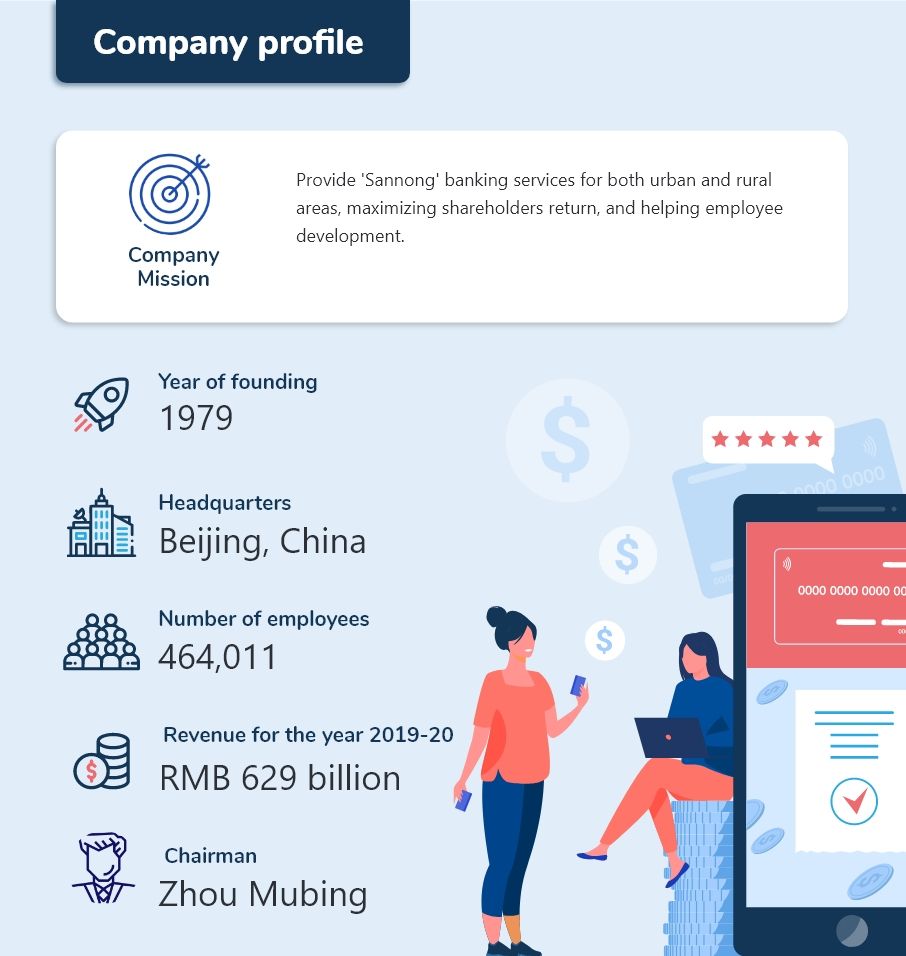 About the Bank
Agricultural Bank of China is one of the biggest banks in China in terms of total assets. The bank specializes in financing and providing services to the agricultural, commercial, industrial, and transportational enterprises in the rural parts of China. The bank operates over 24000 banking outlets in China and more than 10 outlets overseas.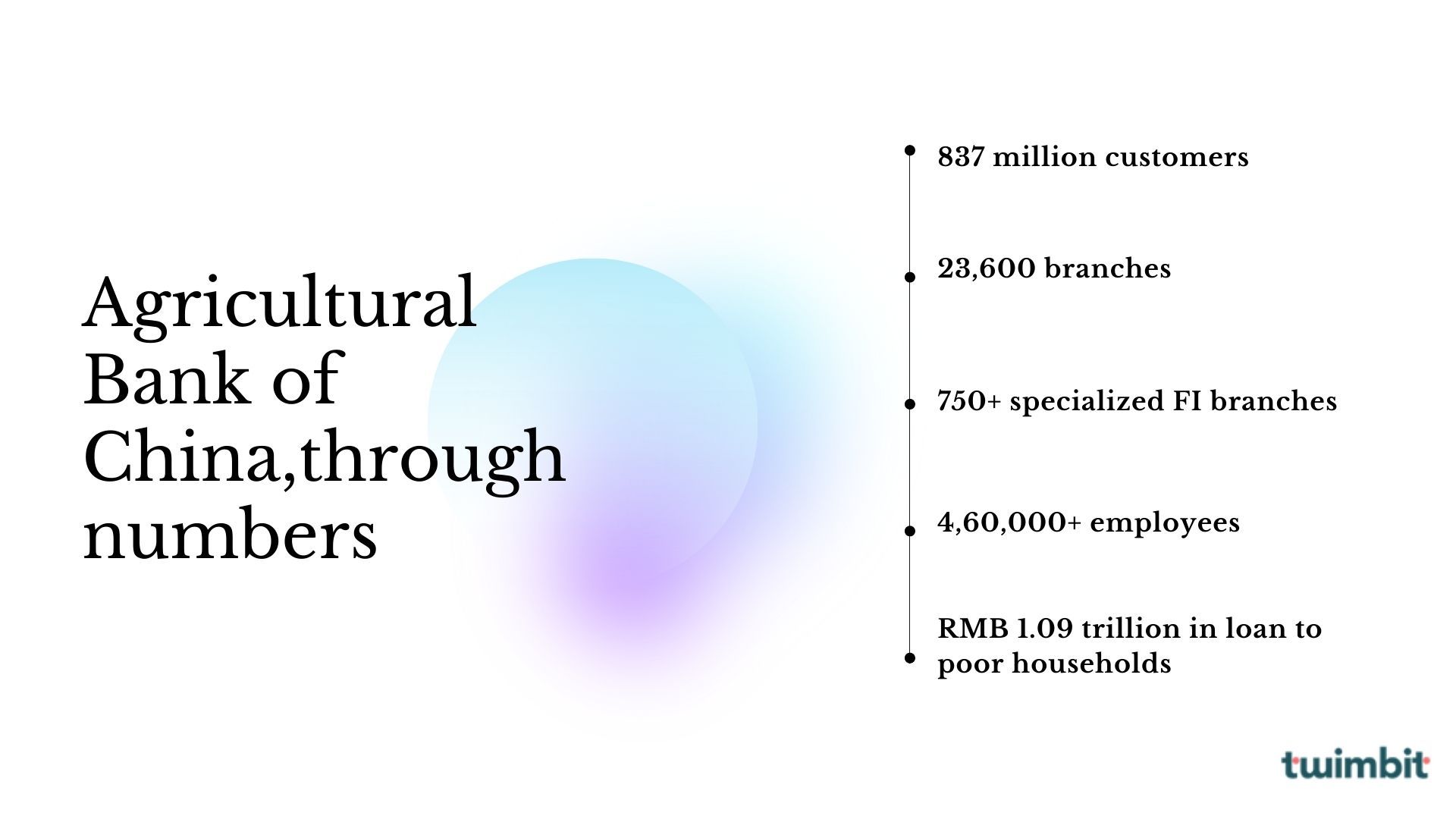 Challenge
Agricultural Bank of China, identifies that the reason farmers and village entrepreneurs fail to gain credit is because the banking system lacks:
Tailor-made banking products to support agricultural activities
Paperless loans for business
Equipment financing
How is the Agricultural Bank of China driving financial inclusion?
Since 2007, Agricultural Bank of China has been a leader in implementing the government's policy ' Sannong', i.e. serving the agricultural sector, rural communities and the farmers. In the process of doing so, Agricultural Bank of China has developed few key strategies and innovations:
Movable Assets Finance Innovation: To facilitate secured loans to the farmers, ABoC has developed various non-land collaterals such as farming equipment, agricultural inventories and direct grain subsidies.
Sannong Product Innovation: ABoC has developed ' Jinyinong' (Gold the benefits farmers). 'Jinyinong' is a composite brand that consolidates over 149 'Sannong' targeted products, i.e. products for farmers, rural entrepreneurs and rural residents. (Example: Grain production loans, commercial reserves of fertilizers, new rural resident loans, etc.). As of the end of 2019, the balance of inclusive finance loans for micro and small enterprises was RMB 592.3 billion, which is a year-on-year growth rate of 58.2%
People strategy
To enhance the work experience of its 4,60,000 employees, Agricultural Bank of China adopts the following strategies:
Implementation plan for ABC young employees (Project): The project is undertaken to comprehensively promote the training and development of young staff members in primary level branches and sub-branches. The training program focuses on:

Implementing rural revitalization
Developing inclusive finance and urban finance
Building an international first-class commercial bank group

Democratic management: An Employee Representative Body is democratically elected through votes. The representative body is liable for making decisions on issues relating to human capital such as remunerations, welfare schemes, misconducts, etc.
Technology strategy
ABC e-loan: To disburse easy loans to the customers, Agricultural Bank of China has developed a digital lending platform, "ABC e-loan". This platform helps the customers facilitate the following loan requirements:

Loans for personal use
Micro Credit
Industrial loans

Branch-based data-marts: Data-marts are established as part of the bank's big data strategy. The Bank is integrating data from different sectors like telecom and insurance for better risk prevention and control.
G smart Banking: The bank aims to deliver a quick and smooth banking experience to the customers with the help of 5G smart banking. In an effort to do so, ABC will also convert all the bank branches into 5Genabled ones.
Partnership strategy
With Baidu to develop 'FinTech Joint Laboratory', to promote fintech innovation in China.
With Club Wyndham Asia, to provide a unique vacation experience to 'Kins International Travel' cardholders. The partnership aims to curate exclusive vacation packages for the customers.
The way forward
Agricultural Bank of China, through product offerings like equipment financing, rural resident loans, grain production loans to name a few, have successfully managed to accelerate financial inclusion in China.
Going forward, the bank is coming up with five 'special' channels to uplift the under-served:
Establish a special organization
Formulate a special plan
Allocate special resources
Implement special review
Provide special policies