The Bank's ability to leverage technology combined with analytical insights and partnerships have created new ways of serving customers through digital journeys and one-stop solutions for all banking needs. – Girish Chandra Chaturvedi (Chairman, ICICI Bank)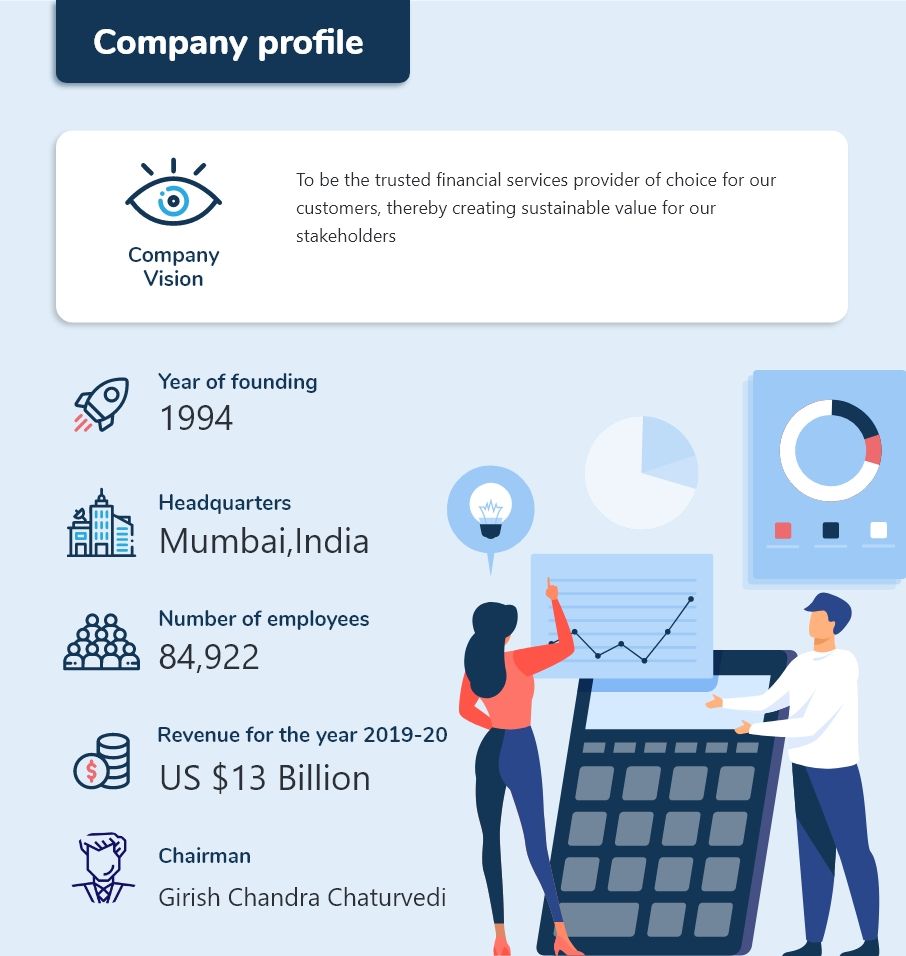 About the bank
ICICI Bank is a large private sector bank in India offering a diversified portfolio of financial products and services to retail, SME and corporate customers. The bank has an extensive network of over 5800 bank branches and has presence in over 17 countries.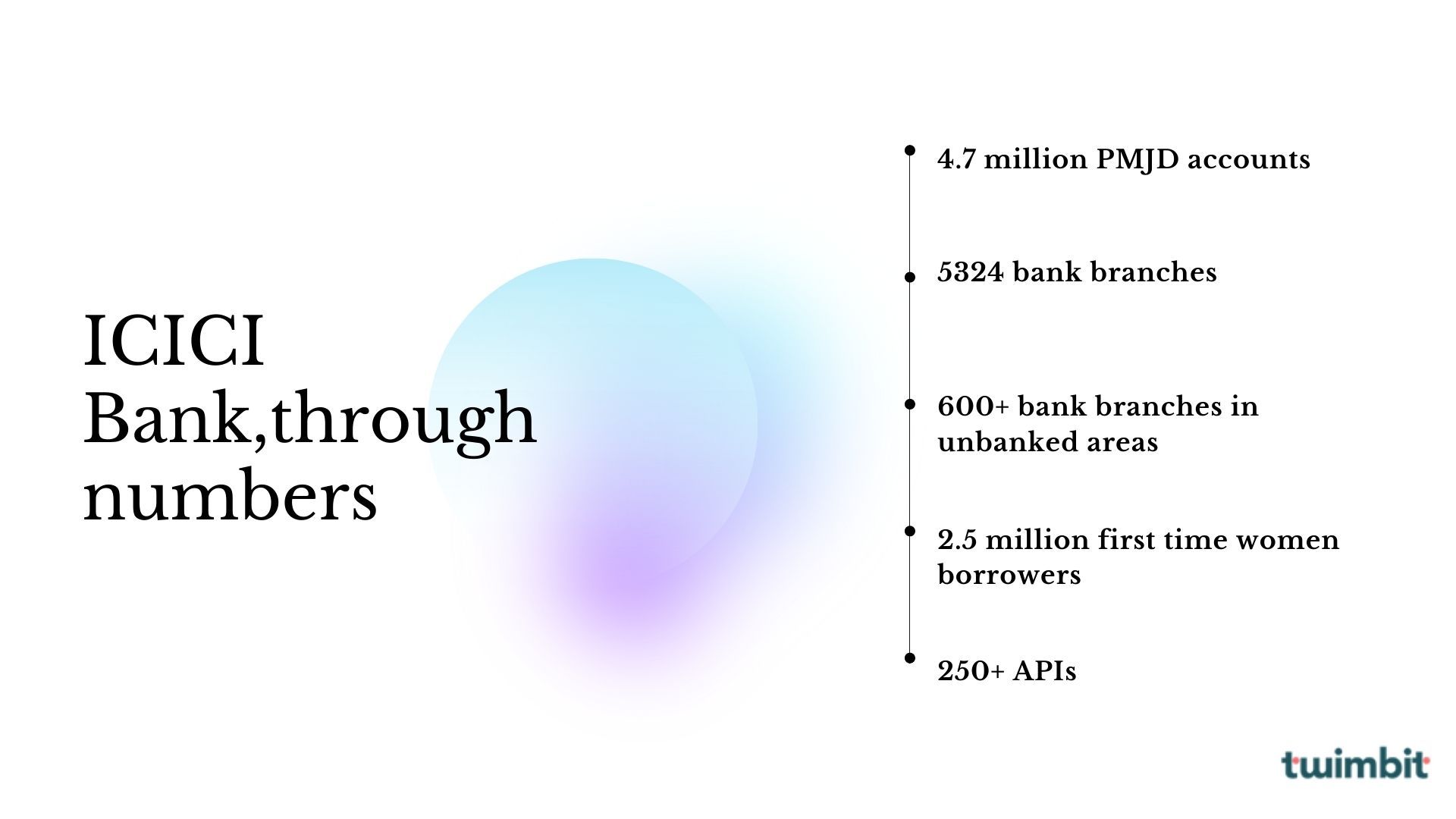 Challenges
ICICI Bank identifies that the financial inclusion drive in the country is missing:
A financial inclusion ecosystem, which integrates the needs and offerings of key stakeholders like farmers, rural corporates, and the government.
Tailor-made product offering.
How is ICICI Bank driving financial inclusion in India?
Reach: Of the Bank's network of 5,324 branches, 50% are in rural and semi-urban areas, with 650 branches in villages that were previously unbanked. The financial inclusion activities in rural India are supported by over 4,000 Business Correspondents.
Creation of FI ecosystem: As part of their financial inclusion strategy, the bank has identified four ecosystems in the rural markets.

Agricultural value chain, i.e. farmers
Rural Corporates, i.e. village traders
Government, i.e. panchayats and municipalities
Microfinance, i.e. lending to micro, small, and medium enterprises

Customised Products: Post the creation of a FI ecosystem the bank has introduced banking products that fit into this ecosystem.
For Example:
Equipment Financing for farmers
Payment Gateways for village traders
Zero-Balance accounts felicitating government's Pradhan Mantri Jan Dhan Yojna
Flexi-credit schemes for micro, small and medium enterprises
People strategy
ICICI Bank's people practices have evolved over the years to cater to the rapidly changing business environment.
Re-designing of workspaces, to reflect fading hierarchies and create an open office culture.
Creating 'ecosystem' teams that focus on key customers and market segments across retail, real estate, corporate banking, NBFC and, NRI.
Drive cross-functional collaboration.
Launching a transformative series called '12×12 Ignite' to keep employees abreast of the breakthroughs in digital transformation, data science, and behavioural economics.
Building 'Universe on the move – the employee app' – To post updates on business status, leaves, lead generation, virtual classes, and video-based learning.
Technology strategy
The Bank uses Infosys Finacle as its core banking software. Finacle helps traditional and emerging financial institutions drive up digital transformation.
Mera iMobile app, enabling rural banking in 11 vernacular languages.
A host of APIs and SDKs (software developer kits) to facilitate third-party payment solutions for retail customers. The bank has an API banking portal consisting of 250 APIs.
Partnership strategy
1Mg, for medical needs of the employees
ZOHO Books, for direct vendor payments
Paybooks, for direct salary payments
GreytHR, a cloud-based HR and payroll SaaS
The way forward
ICICI Bank will continue to serve all stakeholders of agricultural activity and rural corporates, with its unique product offering. However, going forward the bank is focusing on becoming a market leader in the digital banking segment, and in the process of doing so they have developed ICICI Stack.
ICICI Stack: ICICI stack is a comprehensive mobile application that divides its services into five different layers.
Accounts Layer, offering basic net banking services.
Payments Layer, contributing to services like IMPS, NEFT, RTGS etc.
Loans Layer, offering services like credit card and car loans.
Care layer, offering services like life, health, and motor insurance.
Growth layer, contributing to services like wealth management and retirement planning.