"We're going to do the right thing for the company and our customers, all things considered."
-CEO: Jamie Dimon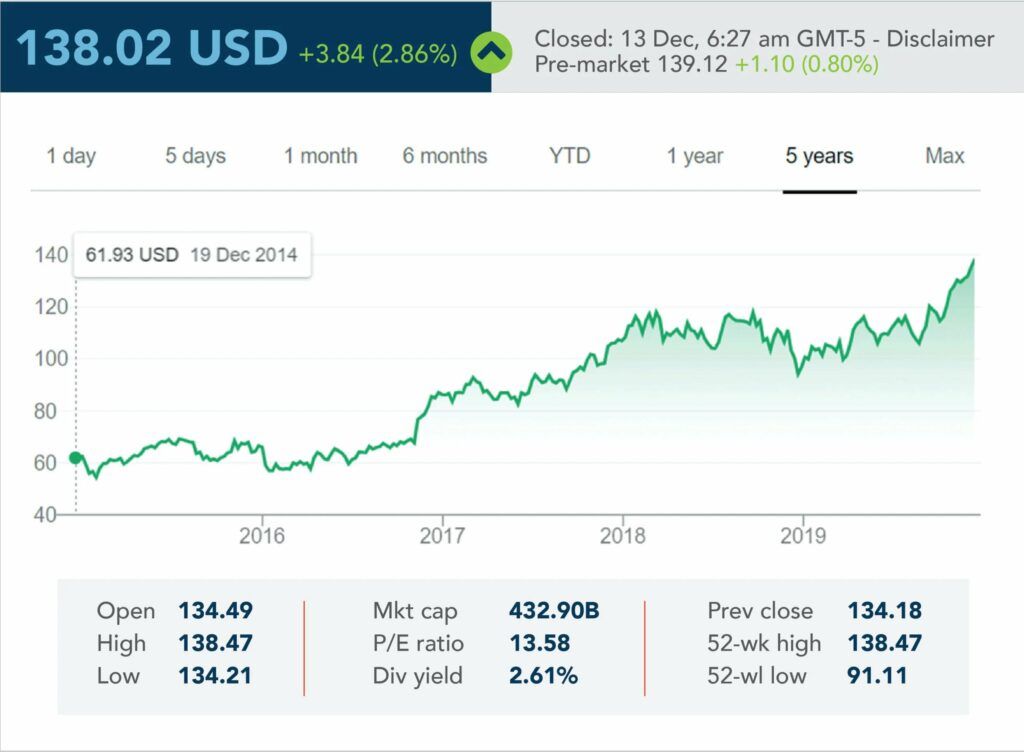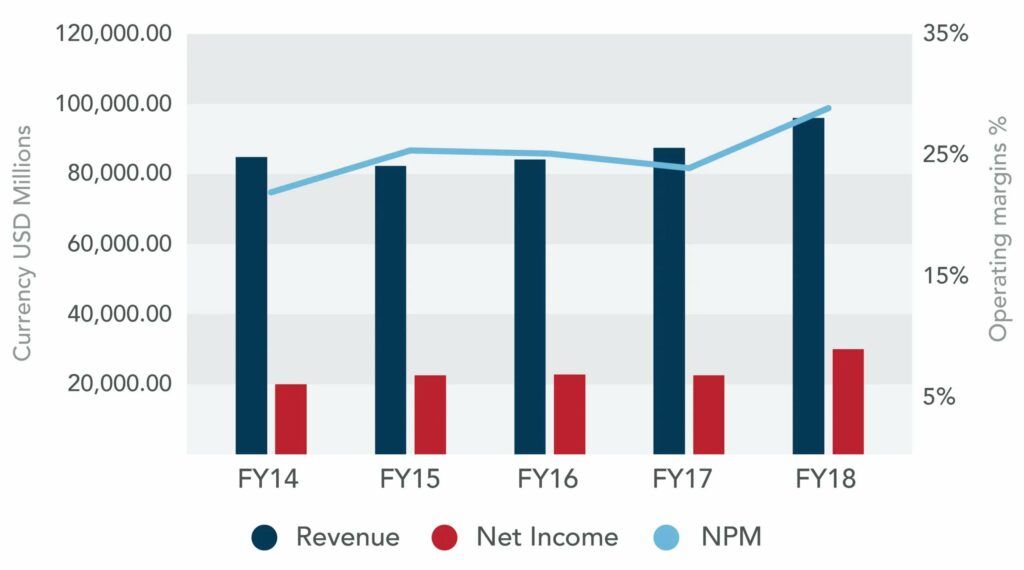 Mobile-first banking
Business Model Innovation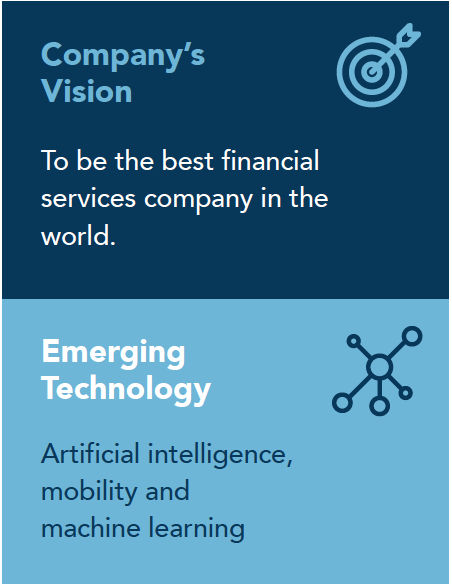 The Institutional Investor magazine published an article on JP Morgan's digital transformation efforts. The article starts with the following lines, "The JPMorgan Chase CEO rushes to turn his bank into Amazon before Amazon turns into a bank."
The statement is so powerful, capturing the essence of technology's true potential. It also shows the far-reaching impact technology has on the oldest business our society has pursued.
The Outcome – A first-time wealth management customer can sign-up for an investment account with the bank in a matter of three minutes straight from his mobile phone rather than spend his entire morning at a branch signing a whole bunch of documents.
Moving to the corporate or institutional level, clients can use AI-powered software with the ability to scan myriad financial reports and identify companies likely to issue new debt or equity. Further, in a digital transformation process followed by the biggest technology companies in the world, customers are invited to JP Morgan's branches to try out new app launches and features while researchers stand behind hidden, two-way mirrors to observe them and identify signs of frustration reading their body language.
Investing over $20 billion dollars to turn the bank into a technology behemoth is Jamie Dimon's answer to technology companies' storming at the doors and enticing customers to drop the age-old financial bracket and enter the wonderful world of technology-enabled financial lifestyle.
The firm realizes that it has to think like a tech company first. This would mean embracing the ecosystem mindset. Dimon's constant efforts to "partner" with fintech firms in peer-to-peer space is also a 'first' in the industry.
The Impact
From driving down the marginal cost of electronic trades to close to zero, and reducing expenses for cheque deposits by 94%, the firm has overall achieved payback for its technological investments by reducing its operating leverage. The result of this digital transformation is JP Morgan's ability to minimize its expense to revenue ratio to 55 percent. This number is much lower than its primary competitors – Bank of America (63%) and Wells Fargo (66%).
Future
To capitalize on the emerging trends in banking, it has amassed an army of 50,000 technologists on its payroll. The company is also consistently setting aside 10% of its annual revenue towards technology transformation. The future of banking is digital and invisible, and JP Morgan's 'Mobile first, digital everything' strategy is game for success.