Background
How easy or difficult it is to open a neobank account and is it as fast as signing up to twimbit.com? Gone are the days when opening a bank account felt like a "mission to mars" – one had to take a leave, need a referral, spend hours in the branch, long tedious paperwork, and it came with hidden costs. Today, it is a matter of a few clicks with no to minimal human intervention and inexpensive.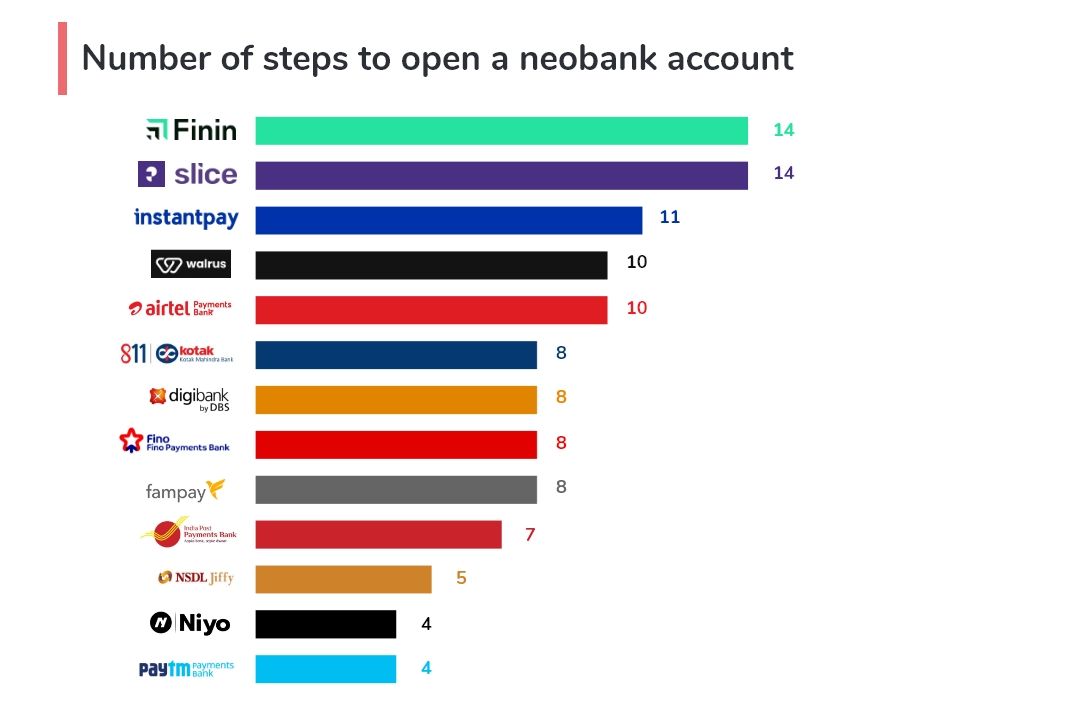 How quickly can you open a neobank account I Ep3 I
This podcast demystifies how neobanks help customers open a bank account in a matter of minutes and what makes the account opening journey frictionless.
Speakers
Manoj Menon
Hi, and welcome to this episode on CX benchmarks of India's top neobanks. We continue the conversation with Varnika Goel, lead analyst with Twimbit, who carried out this extensive study, reviewing 13 of India's leading neobanks. How easy or difficult it was to open a bank account with these neobanks? Today, we are going to address a single question – how fast is it to open a bank account with any of these neobanks in India? So Varnika, welcome. You know what – I remember opening a bank account way back, you know, I should not tell you which year. But it took a long time. I had to get my dad's friend, he had to recommend. In fact, he accompanied me to the bank (account), and it was a pretty long process. Not something anybody would look forward to. Is it much simpler today? Is opening a bank account as easy as signing up for twimbit.com?
Varnika Goel
Thank you, Manoj. It is not that easy. Honestly, it takes a little bit of time it, it still definitely more from the traditional structures of going to the branch, having a recommendation reference, and then going through the entire physical process of opening an account. But now you can do it digitally, thanks to these neobanks in India. However, it is not that easy that we get it as we sign onto Twimbit. It takes about 15-20 minutes at least to register for an account, activate an account, at least from a limited standpoint. If you've done a limited Know-Your-Customer (KYC) remediation, you'll be able to activate a limited transaction limit account. However, not a full account, but it is still much, much easier from the traditional ways of opening an account.
Manoj Menon
So the limited-KYC – 20 minutes. The full-KYC, much longer?
Varnika Goel
Much longer. Yes. So, I won't say it is still those days where a full-KYC will be a day-long process or a week-long process or more than that. It is still a few minutes process. If it's done within the app itself,
it is happening, the government has regulated that you can do an in-app video KYC. So, if you're doing that, it's few minutes, but as few additional minutes along with the 20 minutes that you take to complete your journey, of filling out your information and activating your account.
To view the full conversation click on the download button below.