"We don't have 'customers' anymore; we have people engaged in the community who want to use different services. So the bank has to pivot from developing everything internally to being a curator of apps, APIs, and analytics from marketplaces that give the best overall customer experience. Because I, as a customer, don't want to go to 200 different start-up companies and try and put that together myself — I'd much rather have a trusted brand do that for me." – Chris Skinner, author of the best-selling book, Digital Bank
Open Banking enables banks to share customer data securely with third-party providers (TPPs) in various verticals, such as insurance, fintech, utilities, and travel, as well as other banks through the use of application programming interfaces (APIs). This way, banks are able to create innovative data-driven financial products and services around a centralized platform.
Globally, the open banking movement is gaining momentum, radically changing the way banks approach business models, customer engagement, and service delivery. While open banking continues to advance in Europe, countries in Asia-Pacific are still but quickly catching up, by implementing various initiatives to transform customer engagement and develop agile financial services.
Drivers of open banking can be easily grouped under four main heads:
Changing customer preferences: According to Accenture's 2019 Global Financial Services Consumer Study, nearly six in ten consumers would be willing to share significant personal information with their banks and insurers respectively. This would entail sharing information such as location data and lifestyle information in exchange for lower pricing on products and services.
More and more customers are willing to abandon the closed model under which the banking industry has operated thus far, and embrace modern options available to them, influenced by their spending habits, and their financial and personal information. Consumers demand features such as immediacy, 24/7 access, personalized and frictionless service, akin to the e-commerce experience that drives today's expectations.
Rising competition: According to Twimbit, 80 percent of consumers in Asia-Pacific are looking forward to financial products from technology companies.
Technology giants like Google, Apple, Facebook, Amazon and Alibaba (GAFAA) and Fintechs are utilizing the power of platform-based innovations and taking advantage of the strategies to maximise the power of technology. Tech-first companies are also excelling in providing seamless consumer experience through a digital-first model.
This is evident from the fact that in 2019 new Fintechs have sprouted up in major financial services markets.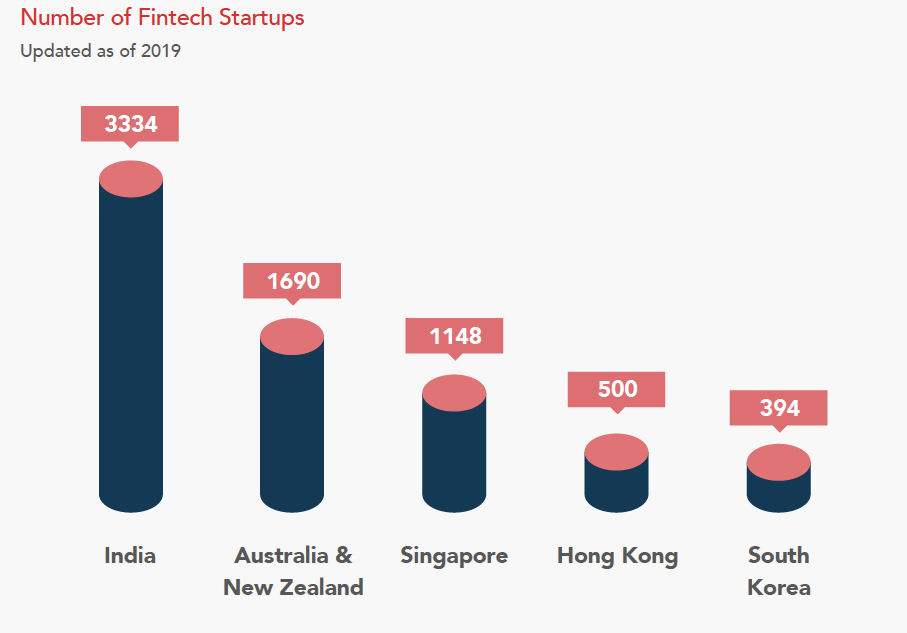 In the same year, one of the global fintech hubs, India's fintech start-ups raised $2.6 billion, the highest ever figure recorded in a calendar year. With the 180 rounds of capital raising in 2019, the overall investments in the fintech sector were at $7.4 billion.
Enabling regulatory initiatives: Regulatory initiatives are currently focusing on ushering in more competition for customer dollars and promoting efficiency, integration and inclusion in the financial services industry.
There has been a broad global acknowledgement by regulators regarding the benefits of both open Banking – to provide a more competitive and innovative financial services landscape – and open APIs, as an enabler of the same. Open Banking regulatory initiatives therefore have, and will, act as a catalyst to the development of Open APIs – with many initiatives so far focused on the payments and the bank account information services.
The growing acceptance of digitization: 80 percent smartphone penetration in Asia-Pacific, with 72 percent of internet connections with above 2G speed – GSMA, create an environment conducive to digital services growth.
This growth has necessitated the need to leverage new digital capabilities – for instance, cognitive intelligence, data analytics, and mobile and social technologies– to boost differentiation, enhance customer experience, and create new revenue streams.
Opportunity and future
Open banking or banking through APIs creates opportunities for collaboration, new players, newer sources of revenue, and effective customer satisfaction. Above all, it makes banks the next marketplace. Open Banking is here to stay and it will soon transform the way we pay for goods and services, and manage our finances. It will create a significant market opportunity for market incumbents and has the potential to disrupt the financial services landscape.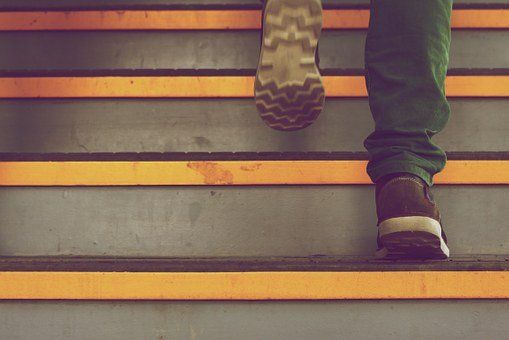 We anticipate open banking to have far-reaching implications on the banking system. It will aim specifically to serve the underserved segments and to increase the pervasiveness of financial services.
Large global banks have already made their APIs live to facilitate improved customer experience and engagement, and enhance service offerings through consistent accessible customer data. This, in turn, will identify ways to increase digital revenue.
" Open Banking requires banks to embrace new technologies and IT infrastructures, establish defined rules on how data is governed and made secure – especially cross-border – and drive cultural change. Clients want to access information and financial services through one API, not to deal with a wide array of banks using different APIs. This gives us a major opportunity to really transform the client experience for the better " – Thomas Nielsen, Deutsche Bank
Read more about how Asia Pacific market is embracing open banking, an independent report by Twimbit and sponsored by F5