Tajness" – a signature touch that is unmistakably Taj.
Delivering the "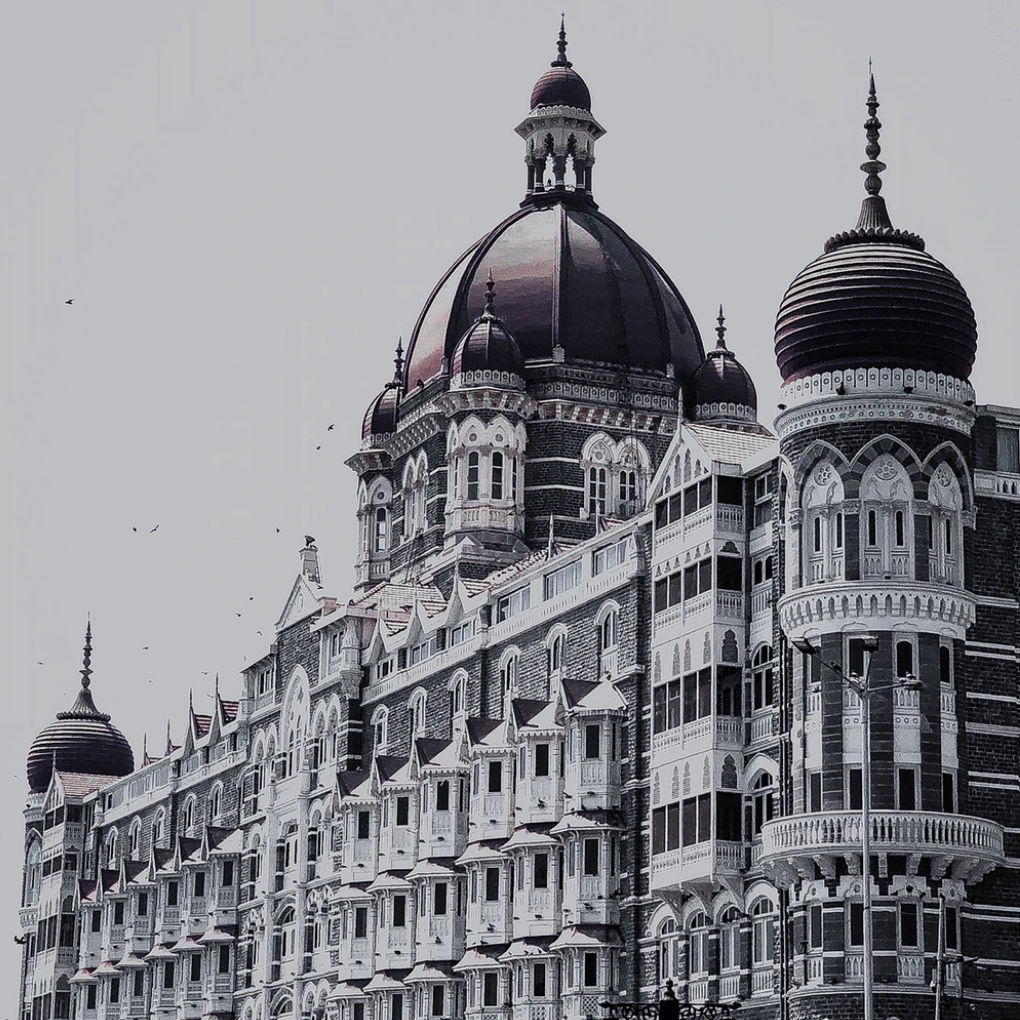 Introduction
Back in the 1890s, Jamsetji Tata was denied entry into the Royal Navy Yacht Club for the simple reason of being an Indian. The Tata founder vowed to set up an Indian hotel that gave world-class service and showcased prime Indian hospitality at the same time. This brought about the dawn of India Hotels Company Limited (IHCL) in 1899 and the iconic Taj Mahal Palace Hotel, Mumbai in 1903.
His legacy stands strong to this day, with IHCL being the largest hospitality company in the Southeast Asian region. Spanning across 118 years, IHCL owns more than 150 hotels in over 100 locations.
IHCL has diversified its business into various brand segments, including luxury hotels, select hotels, upscale hotels, service retail, and volume catering. The Group applies world-class services to its customers while maintaining the warmth of Indian hospitality. The combination of the two is what "Tajness" is all about.
In a free enterprise, the community is not just another stakeholder in the business but is, in fact, the very purpose of existence.
– Jamsetji Tata, Founder of the Tata Group, Chairman (1868 – 1904)
Highlights
IHCL records a consolidated revenue of INR 4,596 Crore (USD 630.8 million) for FY 2019-2020
Taj Hotels rank 1st in India for customer experience (CX), according to a report by KPMG Global CX Excellence Report in 2018
Wins Gallup Great Workplace awards for eight years
Opportunities
Among the strengths showcased by Taj hotel:
The Group strives on building a stellar empowerment culture. They place a strong emphasis on an organisational value where employees put customers' needs above everything else. This customer-centricity has developed an army of heroes, the likes for which is truly unparalleled. Their stakeholders' courage was featured in news headlines during the Mumbai terrorist attack crisis. Employees were committed to saving the lives of the customer instead of their own, displaying customer centricity in its extreme value.
Aspiration 2022 is a strategic priority plan drawn to drive the company forward. It is based on three "Rs" – Re-structure, Re-engineer and Re-imagine. The strategic plan encapsulates all stakeholders with key priorities, including monetisation and divestments, technology expansion, brandscape management, and portfolio multiplication.
Best practices
Employee experience
Value-driven recruitment – Taj Hotels has a longstanding tradition of hiring their frontline employees from small and semi-urban areas of India. The Group believes that this is where wholesome traditional Indian values can be found to this day, including respect for the elderly, humility, discipline, and honesty. In return, this value-specific workforce has helped Taj make their CX aspiration a reality.
Empowerment of employees through extensive training – Every employee goes through an 18-month training period, instead of the usual 12-month offered by most hotels. Under the program, employees are guided through mentors, as well as classroom and on-the-job training. Emphasis is placed on technical skills, hygiene factors, and customer management. The training aims to produce highly empathic employees that can provide a seamless and personalised customer experience.
Boosting motivation through recognition – The heart of delighted customers lies with satisfied employees. With that in mind, Taj Hotels created STARS (Special Thanks and Recognition System), which links customer delight to employee rewards. Through the system, points are collected on compliments from guests and colleagues, leading to an award for their outstanding service.
Digital experience
Zero-touch economy – IHCL has rolled out a new system across its hotel chains, the IHCL Zero-Touch Service Transformation (I-ZEST). The system enables touchless services and interfaces with customer safety in mind. I-ZEST's digital features ensure that guests can have secure and seamless engagement, ranging from digital invoicing and online payments to QR codes for restaurant menus.
Mobile-first hotel – Taj has implemented keyless room entries to expand on the hotel's frictionless experience. With mobile technologies such as Bluetooth 4.0 and the Taj mobile app, customers can now access their room with an in-app room key. This frugal innovation has made the customer journey easier, as it removes concerns usually raised with a physical key, such as loss or key recognition failure.
Brand experience
Fostering brand partnership to expand customer base – In 2016, The Taj Group and Shangri-La joined forces to offer the best of both worlds to their customers via a loyalty-led programme known as Warmer Welcome. Through this partnership, customers can enjoy collecting and converting points between the hotels. Additionally, they enjoy benefits across 200 hotels and 131 destinations worldwide.
Empowering community – In the aftermath of the terrorist attack in 2008, Taj Hotel established the Taj Public Service Welfare Trust (TPSWT) with the purpose to support individuals and communities affected by disasters. TPSWT has contributed INR 10 million (USD 0.14 million) towards the Kerala and Kodagu flood relief in 2018. The Group ensures continuity in the founder's social legacy and aids communities with the motto "Giving Back to Society" on the forefront.
Outcomes
Taj has an employee retention rate of 80%. This is an outstanding achievement, considering its base of 32,000 employees globally.
The Group has a unique digital path with its customers. There is 95% customer engagement, with a record of 10 million unique website visitors and two million social media users to-date.
Mobile web revenue has seen a full 100% increase since 2016.
Customer loyalty revenues have gone up by 29% through the Taj InnerCircles and Warmer Welcomes programmes.
Key takeaways
Empowering employees to deliver CX aspirations should be a business' strategic focus. There is intense competition among enterprises to elevate their customer experience, either through services, products, or processes. To materialize their CX aspirations, companies need to first empower their employees. In the case of Taj Hotels, value-driven recruitment, extensive training, and appropriate recognition have helped build an outstanding experience for their guests.
The post-COVID future lies in a contactless economy. Customer experience is now an integral part of any business' decision-making process. Taj Hotels was swift in navigating the pandemic by putting CX at the heart of their product innovations. The Group has introduced multiple mobile and contactless solutions, making guest experience both secure and seamless.
Businesses need to connect brands to the people – The pandemic has catalysed a major shift in customer consumption, behaviour, and expectation. Similarly, businesses should switch focus from their shareholders to stakeholders. Customers also tend to lean towards brands that contribute towards the greater good, which in turn translates to strengthened brand loyalty.